Atlanta New Construction Plumbing Services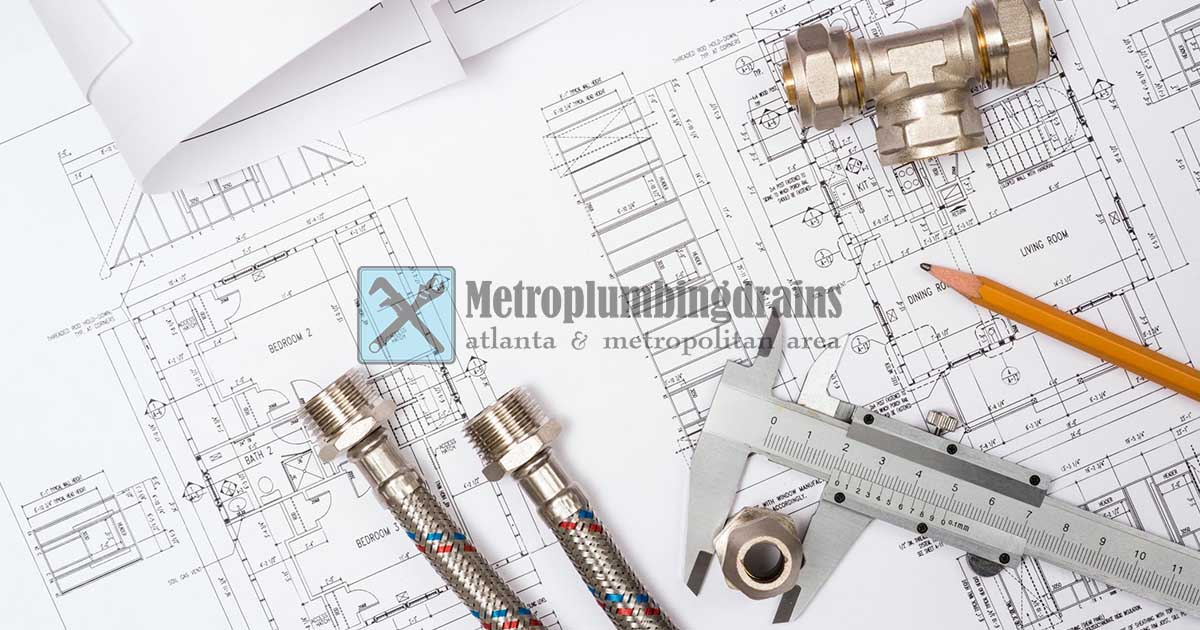 Who should install the plumbing system on your new construction or commercial building?
It's natural to want everything to be flawless when building a new home for your family or your business. It's not every day that you move into a fresh new building. But, should your plumbing system be installed by the same firm that built it or by a separate plumbing company?
That's the million-dollar question. A property's plumbing system is equivalent to a person's circulatory system. If it doesn't work properly, everything else begins to decay and stink. Our advice is to engage a professional plumbing firm for your new construction.
If you want your new dream home to have dream plumbing, hire a professional plumber. Metroplumbingdrains plumbers are available 24/7
Why should I hire a plumbing company?
We are narrow specialists.
We are aware of all the innovations and latest trends in the industry.
We will save you a lot of money.
When you want to improve your vision, you go to an eye doctor, not an orthopedist. Every day, a professional plumber solves plumbing problems. His purpose is to deliver the greatest and most efficient service to the customer possible. Therefore, he should be well informed and fully up to date with the latest trends, new materials, and technologies that would help him do his job in the best possible way. A competent plumber will be aware of any new energy-saving fittings, innovative new tools, or enhanced plumbing technologies because his business depends on it. Plumbing industry innovations are similar to any other. Every day, something new is launched on the market. Some are not so good, but others could save the customer a lot of money and inconvenience. There are already energy saving materials and appliances that could save you money on bills on a daily basis. Things like tankless water heaters, for example, or low-flow toilets and faucets.
Construction company vs plumbing pro firm
For a construction company, the more important priority is the construction of the building itself. Everything else for them is finishing and side work, for which they often hire poorly qualified or unprofessional contractors because it costs them less. Don't make this mistake of leaving the decision to the construction company. Hire a licensed plumbing company to install your plumbing system. Even if it appears to be more expensive, it is not. A pro company will save you a lot of money on future repairs and monthly bills. According to the budget you have, they will prepare a quote tailored to the latest trends and innovations.
How do you identify the best plumber for you?
Experience is what makes the ordinary craftsman a master. The numerous trainings he has gone through and the knowledge he has gained over the years, combined with serious practice, builds the master plumber. So, look for a company that has an experienced master plumber with a good team around him. This will ensure you that this company, apart from being certified, has all the necessary local permits to carry out their business. Search engines like Google and Bing will give you good leads for master plumbers near your location. Stick to a few companies with good master plumbers and then compare the offers they provide. Of course, your financial condition is essential. But don't compromise on quality.
Do not "sacrifice" the quality
If you decide to save money today at the expense of quality, you may pay a high price tomorrow. A poorly executed plumbing system can become an endless source of breakdowns, leaks, bursts, and other problems. It can potentially harm your family's life and health. Water is your most valuable asset and top priority. Ensure that you have consistent and high-quality access to this essential element that no one on the earth can live without. That is why it is critical to hire a professional plumbing firm with an experienced master plumber for your new construction.
Additional Services
We offer plumbing services for unfinished basement (we finish, build plumbing system for bathroom, kitchen, toilet). Usually there is no plumbing or it is rough plumbing. In such cases we build all lines: main water, drain, sewer.
We also provide plumbing services for outbuildings, additional or new rooms, any kind of extensions to the house or property.