Atlanta Water Heater Replacement and Repair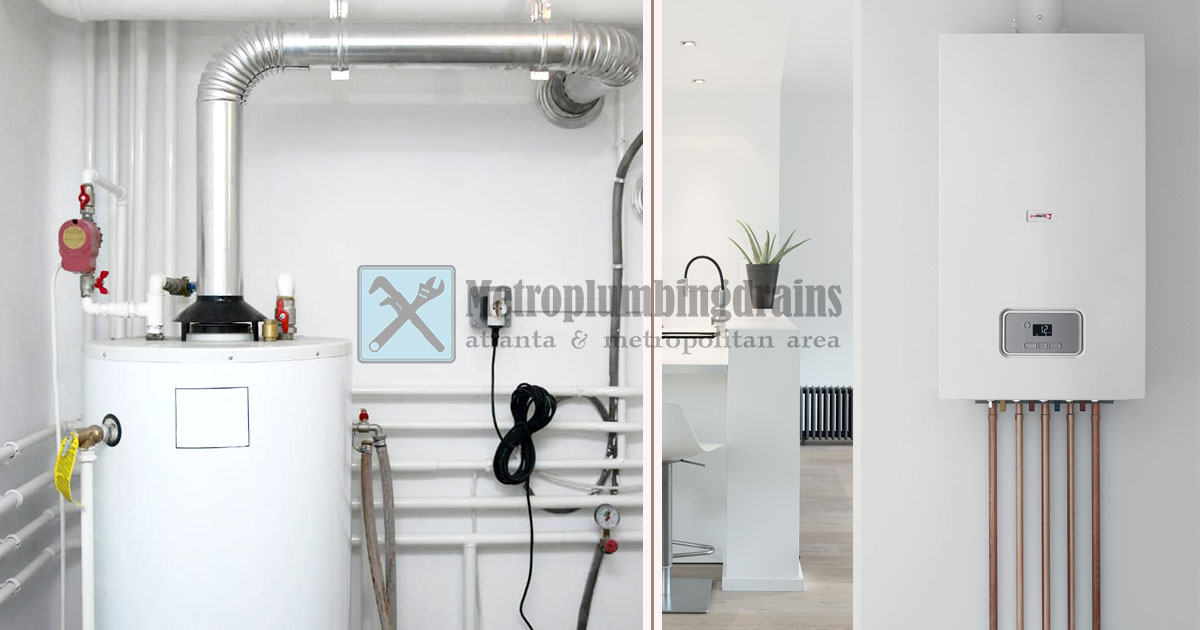 Water heater repair, installation and replacement near me
Metroplumbingdrains provides water heater repair, installation and replacement for Atlanta and the Metro Area. Our plumbers have the experience and knowledge to perform the service you need for all types of water heaters: traditional tank, tankless, condensing water heater, or heat pump unit. All at affordable prices. If you wish, we could also order the appropriate device for you.
Why is the water heater the "heart" of every house?
The function of the unit is to heat the water we use in the bathroom, kitchen, and laundry room. Without hot water, especially when it's cold outside, the activities on which we depend for personal hygiene, laundry, and home maintenance stop. The life of modern man is unthinkable without hot water. That's how important a water heater is and why its maintenance should be quality and regular. Metroplumbigdrains provides 24-hour water heater services, seven days a week.
Hot water creates the cosiness in a house. Without it, life becomes unthinkable. Water heater repairs, replacements, and installations 24/7
What water heater services does Metroplumbingdrains provide?
Complete inspection and testing of the main functions and parts of the device.
Checking and inspection of all connections and pipes, incoming and outgoing.
Check the water pressure in the plumbing system throughout the house.
Cleaning of dirt, corrosion, and sediment.
Repair, replacement, installation of the appliance (ordering a new unit, at the customer's request).
Why is it important to have your water heater installed by a professional plumber?
To be done correctly, water heater installation requires in-depth knowledge in several areas. This is a task for an experienced plumber. A water heater is a complex appliance and depending on its type, it can run on electricity, it can run on gas, or it can run on oil. It can be a traditional type or tankless. Unless you are a professional, you don't stand a chance of handling all the important details and requirements. The installation itself can be laborious and very specific. There are a large number of moving parts. You have to continuously observe safety regulations. Don't risk damaging the unit before it's even operational or harming its energy efficiency. Of course, the most important thing is your own safety. Please do not risk your life and health. An experienced plumber will carry out the installation with precision and then perform all the necessary tests to ensure that your appliance will work efficiently for a long period of time.
How to know if your water heater needs repair?
Hot water runs out very quickly.
Water temperature is inconsistent.
Your water heater makes strange noises.
There is a leak or corrosion from a leak.
24/7 water heater services to Atlanta and Metropolitan area
If you notice any of these signs, don't hesitate to give us a call. We'll perform a precise diagnosis on your water heater and give you an expert estimate. Depending on the damage, we'll recommend a solution: repair or replacement. If the damage is massive and cannot be repaired, you may need to replace your water heater. If you wish, we will place an order and install the new unit.
Our certified plumbers are available for plumbing work twenty-four hours a day, whether it's a holiday or a weekday. Give us a call or fill in a request form and you will be served with the courtesy and respect you deserve.