Atlanta Sewer Camera Inspection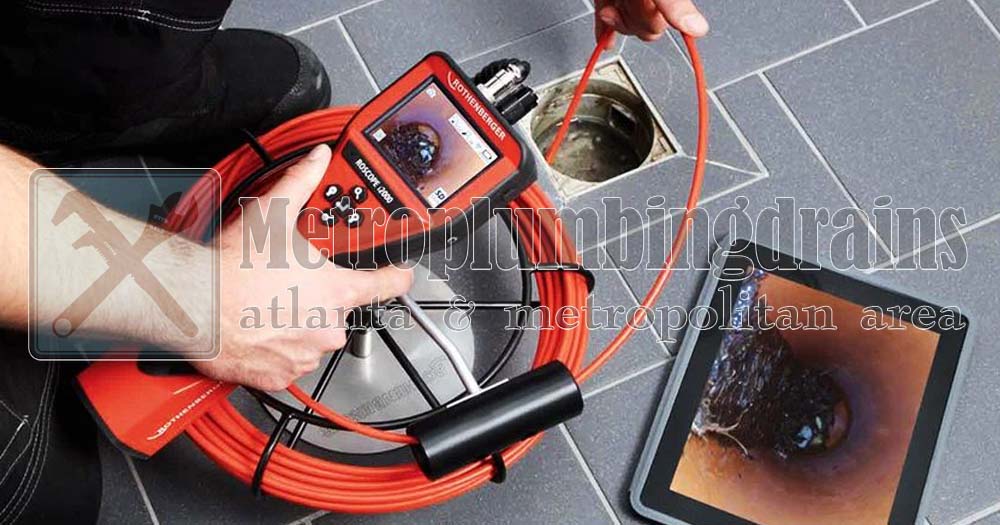 What is a sewer (drain) camera?
If you have a problem with your sewer line, but don't know for sure what it is, a sewer camera will give you an accurate answer. It is a useful tool and is in the arsenal of every certified professional plumbing company.
The sewer camera's modify head is connected to a flexible cable. It is inserted into the main sewer line cleanout and threaded through the pipes. The plumber observes the procedure on a special monitor. 
Who needs sewer camera service?  
Any home or business owner who frequently has a problem with clogged drains or sewer backup water should consider a sewer camera inspection. Usually, sewer line is located deep under the ground and the sewer camera is the only way to inspect it, and find out precisely what the failure is.
We also highly recommend a sewer cam inspection to buyers of a new home or property. This can save you big costs for your sewer system in the future.
Sewer-line emergencies are serious and usually require immediate intervention by a pro-plumber. We accept emergency calls 24/7
What tasks do the sewer and drain camera perform?
Locate sewer and water lines. Sewer cameras have location devices that send out a signal. This way, you can determine exactly where your main sewer line runs.
Detect clogs and drainage problems.
Determining the type of pipe, you have (PVC, cast-Iron pipe, abs, clay, orangeburg).
Determine the condition of sewer system connections, like fittings, welds, and other, where problems often occur. Problems like roots penetrating the pipe, breaks, displaced connections, overlaps, etc.
Detecting unneeded or sloppy done previous plumbing repairs on your sewer system that are currently causing or could in the future cause damage.
What are the most common signs indicating a problem on your sewer network?
Slow water drainage
Clogged toilets
Stopped main line
Blocked drain in the house
Smelly swamp or leak in the yard
If any of these signs are present on your property, don't hesitate and give us a call.
Get your sewer camera inspection NOW with 15% discount